January 11th, 2020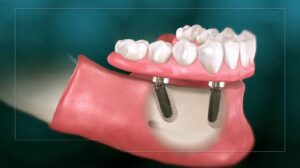 The demand for dental implants is growing in the United States and throughout the world.  There are several reasons for this… such as increased public education, a maturing population, ill-fitting or poorly made dentures, and the high success rate of dental implants.  Several scientific studies conducted by the AAOMS (American Association of Oral & Maxillofacial Surgeons) have concluded that 69% of 35-44 year-old patients have one or more missing teeth, and 25% of elderly patients will be completely tooth-less.  Add in the fact that the US Census predicts the US elderly population to double in size by 2050, and it is easy to see why dental implants are an increasingly in frequency.
At Lovda Family Dental in Hoffman Estates IL, we understand the priorities of our patients when replacing a missing tooth.  That is why our team provides the latest in dental technology when discussing, planning, and placing dental implants to replace missing teeth to ensure your smile lasts a lifetime.
Broken or Missing Teeth?  Call and schedule a consult with Dr. Lovda today!